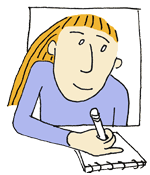 Sample Comic: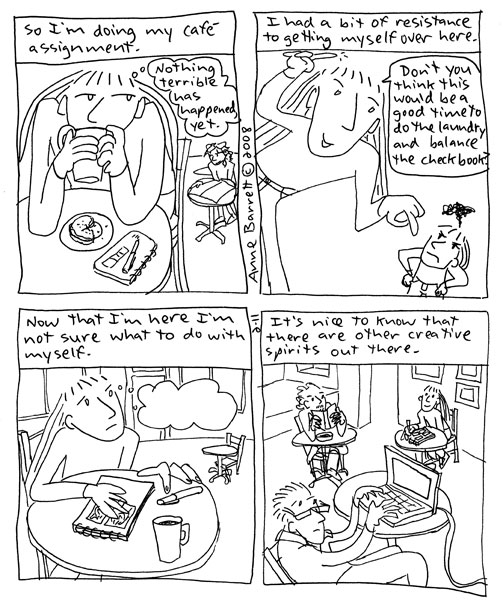 Welcome to the "Another Day Comics" web site.
This cartoon strip emerged from the following circumstances:
First, the cartoonist is time-challenged and couldn't make time to complete an animated film once out of art school. The necessity of getting a job and putting together a life interfered with creative productivity.
Second, each time she made a storyboard for a film she lost interest in actually making the film.
Third, a perceptive friend suggested that perhaps the storyboards were the work of art, and to let them be.
So, the cartoon strip was born and has continued in various forms for two decades. Please look at the the gallery of sample comics.